OKONOMIYAKI GUIDE
Ingredients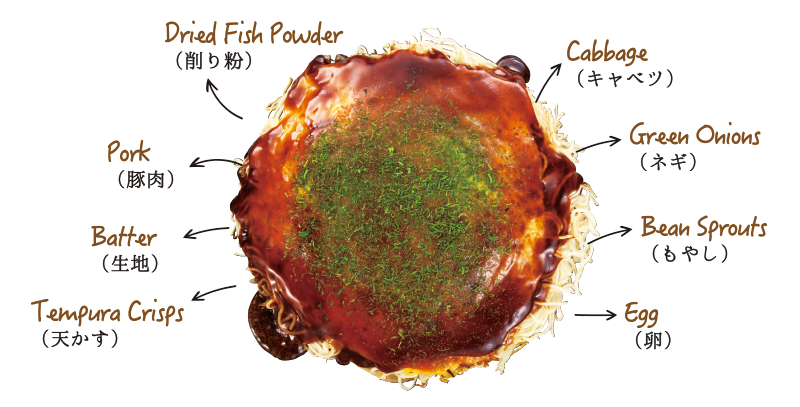 Healthy food full of vegetables
Cabbage is the main vegetable in okonomiyaki. One serving of okonomiyaki contains around 150 g of shredded cabbage, which is a good firm adult-sized handful.
Please check the chart for the other ingredients. Okonomiyaki is a great source of vitamins, protein, and dietary fiber.
※ Tell the shop staff if there are any ingredients which you do not like very much or would like to avoid.

How to Order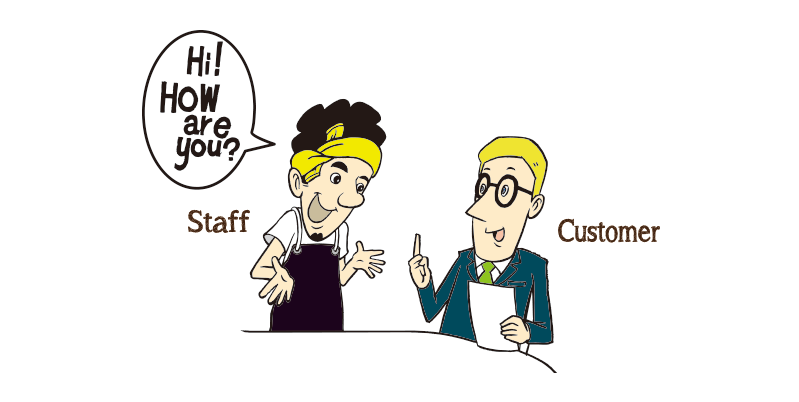 When you find a shop curtain or a banner-flag for "okonomiyaki", just go in. The shop person over the big iron plate will greet you, saying irasshai. It is good to take a seat in front of the iron plate, but you can sit wherever wish. The basic menu is "nikutama-soba".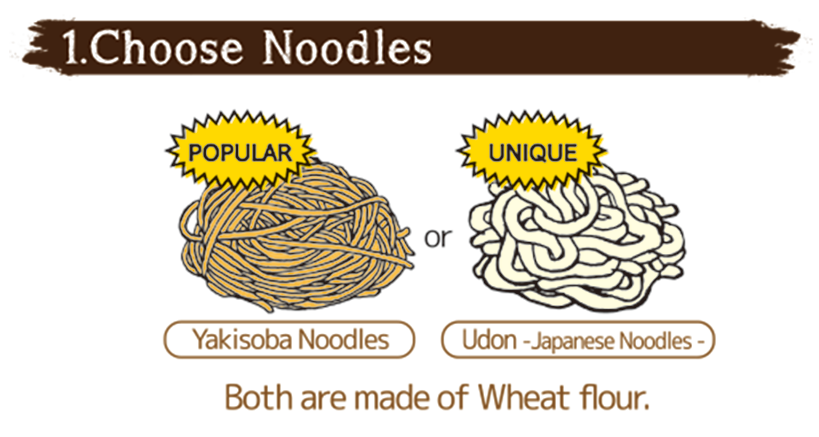 How to Enjoy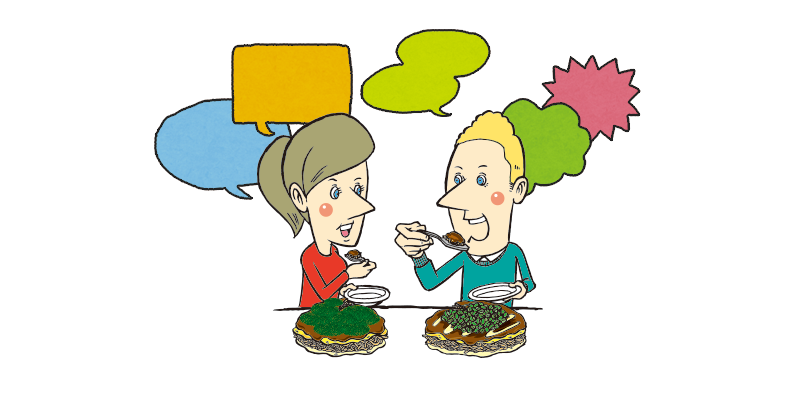 When the okonomiyaki is ready, it is served sizzling on the hot iron plate. You eat the okonomiyaki from the hot iron plate, cutting and dividing it into bite-sized pieces with a spatula called a hera. Local people eat directly from the hera, but you can also use chopsticks and eat from a plate. If you prefer to use a plate, tell the shop person and he or she will serve your okonomiyaki on a plate.
Okonomi sauce and mayonnaise are available on the table, and you can add it to your liking. You can eat it any way you prefer. Please enjoy the unique layered style of Hiroshima okonomiyaki.


Eat with a Hera!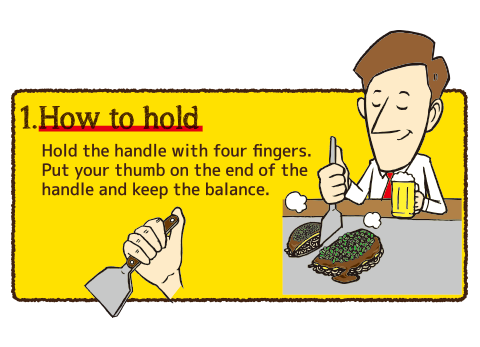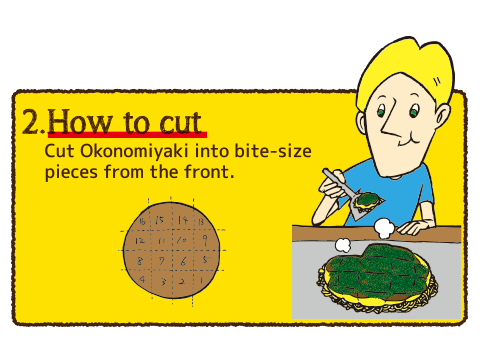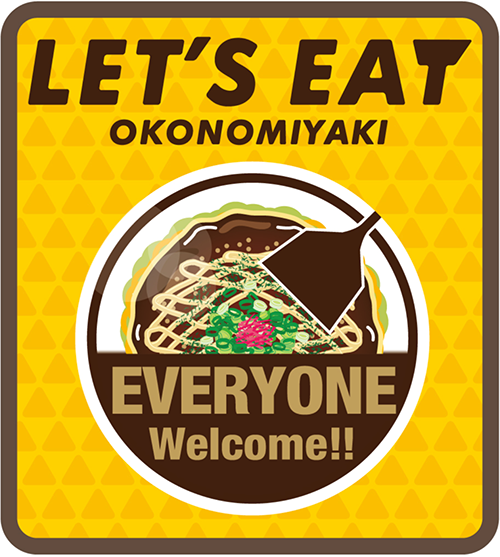 Restaurants displaying this sign have a special English guide to ordering.